Reading Time:
2
minutes
By exploring existing avant-garde technologies and harnessing their potential to transform dreams into reality, Ionixx believes in the power of technology and design to positively impact growing businesses. Whether businesses want assistance in strengthening their existing software or are looking for new and innovative solutions, Ionixx and its people have the requisite passion, knowledge, and diligence to go above and beyond and co-create sustainable technology solutions. Thanks to the team of experts and visionaries that have helped Ionixx Technologies Inc. reach the summit of being a full-stack, design-driven software development company today.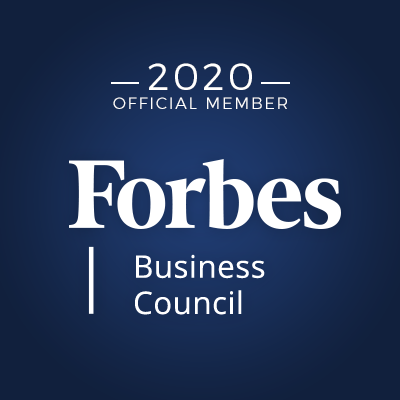 With such visionary leaders at Ionixx who believe that persistence can make a huge difference, we are thrilled to announce that our CEO & Co-Founder, Manju Mohan has been accepted into the prestigious Forbes Business Council recently. The Forbes Councils Network is an initiative of Forbes Magazine, USA, and is a group of invitation-only communities built in collaboration with Forbes and the accomplished community builders who established the Young Entrepreneur Council (YEC). One of the noteworthy networking organizations for successful business owners and leaders globally, Manju earned her place in the elite network for her consistent track record as a successful woman entrepreneur, diverse experience in the field of Blockchain and UX Design. Her association with the network presents a wonderful opportunity for Ionixx to grow as a leader and build influence in the technology and business communities owing to her engagement with other prominent leaders in this space.
Right from process innovation to developing growth strategies at Ionixx, Manju has been instrumental in ensuring that the organization is evolving at a constant pace. By currently focusing on Blockchain Technology and UX and UI Design, Manju is consistently aiming to build a name for Ionixx as a game-changer that stays on top of the latest technology trends and design-oriented strategies.
There is a famous quote by John C. Maxwell – "A leader is one who knows the way, goes the way, and shows the way." Being one of the most influential women entrepreneurs in Blockchain, Manju has inspired millions to take the road less traveled.
If you are also an aspiring entrepreneur and wish to grow in your business with a sustained success rate, you can always reach out to us here with your thoughts, opinions, and ideas. We, at Ionixx, are curious to test our boundaries and aim to achieve the best business outcomes in the least possible time.