Reading Time:
2
minutes
At Ionixx Technologies, we thrive on change and look at it as an instrument for accelerating growth. The design and development experience that we provide our customers makes us an ideal partner to launch outrageously unique and successful projects. We've turned heads, made waves, and mastered the latest and greatest technologies.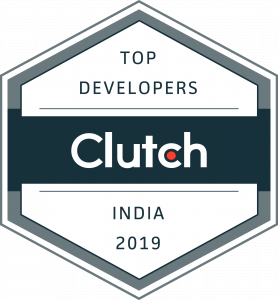 With such experience and energy under our belt, we've been recognized as one of the best blockchain companies that are gaining prominence today. The B2B research and reviews agency Clutch recently published its annual ranking of leading blockchain firms, and we nabbed a spot among the top 20 businesses, racing ahead of more than 800 elite competitors.
This, for Ionixx, is a huge achievement that speaks marvelously about the strength of our market presence, industry experience, and customer feedback, all aspects that Clutch analyzes when scoring and evaluating industries.
As one of our clients raved, "Ionixx has a positive impact on our business. They're easy to work with and diligent in their work and communications. The project management is very effective … They're organized, they've learned our existing code base quickly, and they accommodate all my requests and personal management preferences without issues."
Sister company to Clutch and business news website 'The Manifest' also deemed Ionixx Technologies as one of the leading blockchain developers in the blockchain industry. Not just that, portfolio curation platform, Visual Objects now showcases our team and our wealth of creative, digital, and design experience in a collection of the leading software development companies in India.
If you're interested in the rapid growth, sustained success, and innovation that Ionixx brings to the table, please feel free to reach out to us here with questions, thoughts, or ideas of your own. We're always eager to see how we can test our limits and break barriers to achieve positive business outcomes.