Reading Time:
3
minutes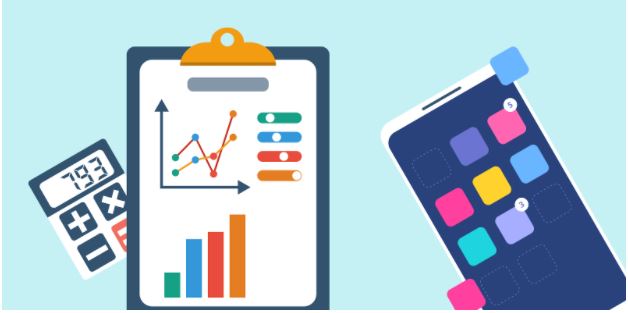 Come to think of it, smartphones have transformed into a necessity from merely being an accessory that was often used by the privileged. And we are talking about eons ago. As of today, we have become dependent on gadgets and that can be further proven by the statistics on how an average person spends around 6 hours of their day on their phones. The fascinating thing about smartphones is that the gadget offers assistance to people of all age groups and that diversity has influenced technology to become a massive part of our lives. It is only safe to assume that the digital era mainly consists of smartphones and their extensive usage.
What supports this gadget is the applications it comes along with. And that is the main factor that has impacted users immensely by retaining their attention and diverting it towards the accessibility of services and entertainment simply by a single click. If you wish to develop a cost-effective app, the features you incorporate within the application are going to manifest themselves and drive success.
However, success for an application solely depends on the audience you target and their unique or specialized requirements. Whether you are offering solutions that interest them or satisfy their business needs will form the crux of the success for your application.
There are several other applications that have managed to have an extensive targeted audience such as;
Facebook:
Facebook has managed to become one of the most widely used social media applications around the globe. There is a massive audience that uses Facebook on a daily basis, with more than 2 billion users in total making it an everyday part of their lives. Demographics vary, with users ranging from various age groups to ethnicities and religion. And that has allowed them to unite under one platform.
One of the leading factors for Facebook's success is that most people choose to utilize this platform in form of an application rather than as a site. And that is due to its accessibility and functionalities that cannot be availed through the html version. The platform has integrated games that are effective in grasping the user's attention, especially those from a younger age group.
Another reason that makes Facebook special is that it allows users to connect easily. Even if your loved one is thousands of kilometers away from you, you can still catch up with them through chat options, video call and audio call. Not just that, one of the features within the platform allows users to share snippets from their daily life, with pictures.
WhatsApp:
WhatsApp is another one of the leading applications that has revolutionized the way we communicate with one another. This was one of the very first mobile applications that brought in the concept of free online communication that enabled users to connect through calls and video calls. WhatsApp has gone through several upgradation processes and encryption processes, allowing its users to trust the platform with sensitive data. And the best part about this application is that it has been encrypted, meaning, no third party can access the account unless the user does it themselves.
The application offer features that can be used by people of all age groups. WhatsApp allows file sharing; whether it is in form of pdf or media, users face no issues transferring files from one person to another. Students have often been the primary user group, especially since they had been given the option to message freely without getting charged.
Instagram:
Instagram is widely known for its community-based assistance. For example, artists have the opportunity to connect with like-minded people and create a fan base to share their works with. Another main feature of this application is that it mostly runs on video or image based posting, which is a unique concept. Not only does Instagram allow creative methods to connect people but it also provides an effective platform to offer entertainment.
Users have the option to create and format video content along with posting pictures with extensive filters. It is an interesting method to retain a user's attention and engage them with features and functionalities that are fun and unique. As far as the user base is concerned, Instagram can be and is being used by people of all ages. As someone who has been a frequent user of Instagram, I witnessed aged writers publish their work online along with young kids sharing content of them playing video games to teenagers posting fashion related video content.
These applications have made a massive boom on app stores and in all our lives allowing people of all ages to gain exceptional experiences and think out of the box.
If you are looking to build interactive mobile apps with top-notch features, it's time to get in touch with Ionixx Technologies! Their mobile app developers are adept at choosing the right technology to build a powerful mobile application that aligns perfectly with your business requirements.