Reading Time:
3
minutes
Cloud Managed Services for Your Startup
If you're running a startup, you need to stay focused on your company's growth. Here's how cloud managed services help you do just that.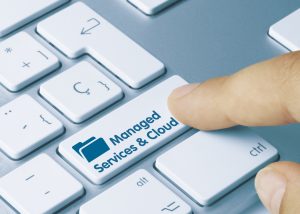 Running a startup is a lot of hard work. Long hours and developing processes and plans is no easy task. Make your software the last thing you need to worry about by opting for Cloud Managed Services.
Reach for the cloud and give your startup space to soar. Don't get tied down to expensive servers and constant maintenance. The cloud is a viable option for any business from startups to global corporations.
Read on to discover what you can expect and how you can choose a trusted provider.
What is Cloud Storage?
In its most basic definition, cloud storage is a virtual space for storage that's accessed from remote servers on the internet. The cloud is virtually managed by the service provider so you don't need to worry about performance issues.
There are several types of cloud storage and management:
Infrastructure-as-a-Service (IaaS)

Platform-as-a-Service (PaaS)

Software-as-a-Service (SaaS)
IaaS is a simplistic service that allows providers the ability to manage pre-configured hardware.
PaaS has become the go-to choice in recent years since it combines the flexibility that many developers crave.
Finally, SaaS is probably what you're most familiar with. These applications includes services like Gmail, Salesforce, and Dropbox. SaaS customers can enjoy the ease of use without wrestling with maintenance issues, updates, or backups. That's the providers' job!
Cloud storage and computing comes with its own unique pros and cons, but overall it is the most trusted and used service among businesses.
Benefits of Cloud Managed Services
The cloud may be an intangible service but the benefits are very real. We're delving into some of the benefits our clients found functional and proactive.
1. Accessibility
We are constantly moving and the cloud is a service that moves with you. Cloud Managed Services are so sought after for a variety of reasons that we'll get into, but perhaps the most integral is its accessibility.
Access your work anywhere in the world so long as you have a reliable wireless connection. This ease of access eliminates any hiccups out on the road and allows for remote working opportunities.
2. Heightened Security
As a startup, security should be at the forefront of your mind. Cloud Managed Services put the power in your hands.
Easily remove former employees and protect sensitive information with a few clicks. Avoid a potential headache or worse, cybersecurity nightmare with a service that has your best interest at heart.
3. Cost-Effective and Environmentally Conscious
Everyone wants to find room to save, especially when you're just starting to carve your path in the business world. The cloud is an affordable service solution that can be managed from anywhere, anytime.
Instead of shelling out the big bucks for a server that eats up cost and your energy bill, opt for an environmentally friendly option. By choosing the cloud instead of a hefty server, your business lowers your energy bill and reduces the size of your carbon footprint.
Are Cloud Managed Services Right for Your Startup?
Ionixx builds scalable cloud solutions to help you thrive. Whether you're looking for cloud management, application migration or AWS assistance, our team is here to help.
Contact us for a free 30-minute consultation!