Reading Time:
3
minutes
Although over-the-counter (OTC) stock trading has been around for quite a while, it has only recently made its way into the cryptocurrency arena. Traders started considering this a lucrative trading option for cryptocurrencies around 2014 when prominent exchanges like Circle, Binance, and Coinbase launched their own over-the-counter services.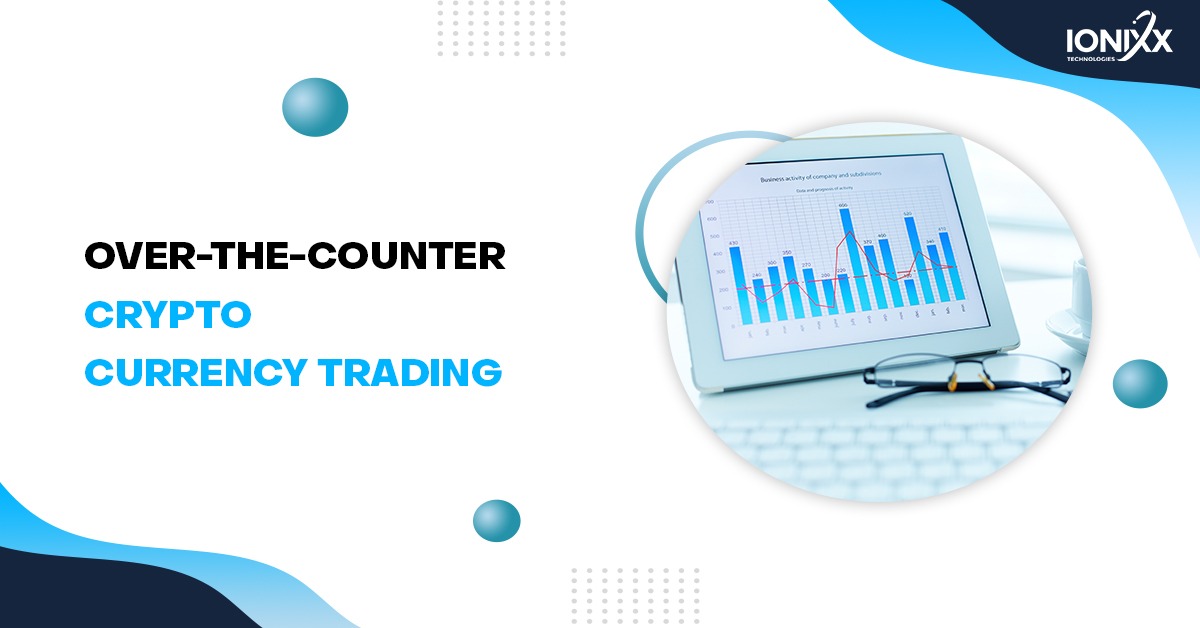 New windows of opportunity have opened up for the sector through OTC trade. Not only have crypto OTC desks increased by leaps and bounds, private chat rooms (Telegram, LinkedIn, Skype) and crypto ATMs have also become successful channels of communication for crypto investors.
What is OTC trading?
OTC trading enables direct fund transfers between buyers and sellers. It does not require the involvement of intermediaries for deal settlements, as is the case for most exchanges. It can support much higher trading volumes than what standard crypto exchanges can accommodate.
For example, Coinbase's OTC brokerage service allows its verified members Bitcoin transactions of up to US$ 25,000 per day. Similarly, AIS, an American OTC cryptocurrency service, allows its US customers to trade between US$ 10,000 to US$ 500,000 in Bitcoin. Minimum trade volumes across OTC desks are usually around US$100,000.
OTC crypto platforms have organically become the most preferred interface for investors interested in performing bulk trade, often through single transactions. Crypto OTC is a lucrative option for sophisticated investors, institutions, hedge funds, and crypto miners.
In crypto OTC trade, buyers and sellers pre-decide on asset prices between themselves in complete privacy and anonymity. Transactions are not recorded in order books when it comes to private deals. Therefore, unlike exchange trade, crypto OTC trade remains unaffected by market movements. Price slippage and liquidity are not much of a concern here. When you invest in a significant amount of crypto, you have the option to keep the transaction anonymous and protect your identity in the process. Crypto 'whales' (owners of gigantic digital asset holdings) also prefer to use OTC crypto trade as it helps push larger trade volumes without drawing attention.
Crypto over-the-counter trading – essential features
Now that we have a bird's eye view of crypto OTC trading, let's explore some of the unique features that implore most traders to choose it over traditional crypto exchanges.
1. It allows traders to deal in lesser-known crypto tokens like Monero, Filecoin, etc., that are usually unlisted in regular crypto exchanges.
2. OTC trade enables fiat-to-crypto and crypto-to-fiat transactions for their clients. Barring a few names like Coinbase, Binance, and eToro, most traditional crypto exchanges still do not support such transactions.
3. Conventional crypto exchanges have complicated fees structures for trading, withdrawal, wire transfers, etc. Trading fees can drastically vary based on the amounts traded. Conversely, crypto OTC desks have a single chargeable rate for all traders – a key reason why it is a more suitable choice for institutional investors.
4. In crypto OTC, investors have full custody of and control over their funds throughout the trading process. Traders themselves are solely responsible for each transaction.
5. Crypto OTC involves large sums of money, and therefore involved institutions undergo more strict and detailed verification processes. Validating investors' identities and complying with anti-money laundering regulations are crucial for the OTC trading platforms.
Over-the-counter desks are gaining momentum in terms of improved security and confidentiality in the crypto domain. From price stability to faster responses, and ultimate convenience, OTC desks are adding new dimensions to crypto trade. Visit https://www.ionixxtech.com/crypto-otc-development and write to us at info@ionixxtech.com. Our team of Crypto Solution Consultants would be happy to assemble the most intuitive and secure crypto OTC desks for you!