Reading Time:
6
minutes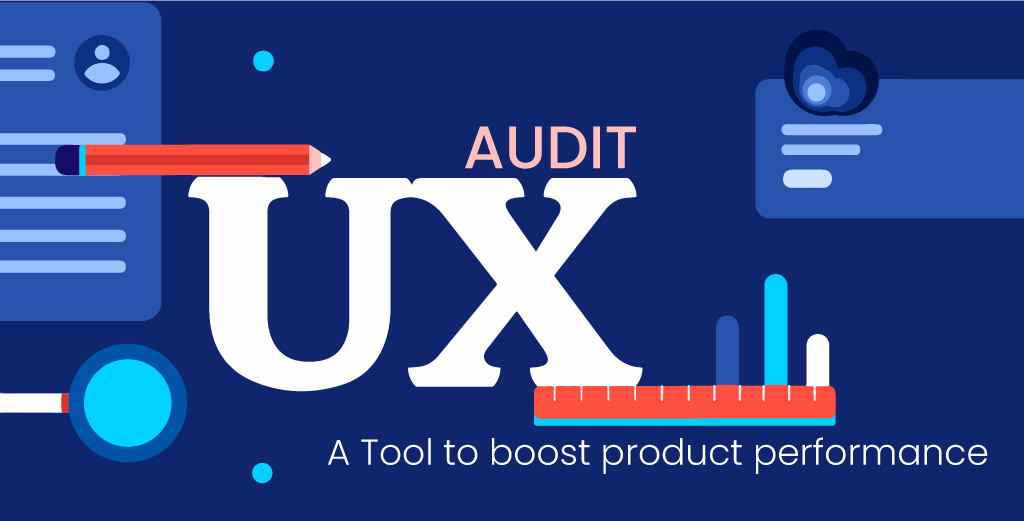 Imagine that your product's performance has recently come under the scanner, app downloads have significantly dropped, great ratings and reviews are not coming as often as you'd like, and your customer feedback forums are no longer raving about your product.
On the business front, the bottom line is beginning to show a negative trend. What is this a tell tale sign of?
User experience and business results are often spoken of in conjunction. So, how does UX translate into profits and costs for your digital product?
If you are looking at creating a winning product in today's noisy digital landscape, a UX audit may well be a great starting point.
A UX audit, through a comprehensive review of your product, uncovers deep insights, helps identify performance issues, and points to recommendations that can improve the overall user experience. Usability is a human-centric measure that directly guides conversions of your digital product. If your product scores high on the usability metric, it's directly going to positively impact your RoI.
In this blog, we'll take a closer look at why a UX audit might be crucial to your product's performance and what it takes to conduct one.
An UX audit is your best best for:
Improving accessibility and usability:

An UX audit can identify usability and accessibility issues such as confusing navigation, unclear instructions, hidden actions, misleading content, insufficient visual hierarchy or slow load times. By getting to the root of the problem and tackling barriers to accessibility, it can make a product more accessible to a wider audience. This aspect of inclusivity builds trust as users feel that the product is designed with their needs in mind.
Issues pertaining to navigation such as an overwhelming menu structure or deviations from standard navigation conventions, can affect a product's performance significantly. Users tend to drop off if they find themselves lost unable to find the information they need. Addressing these issues can significantly improve the product's performance.
Enhancing user engagement: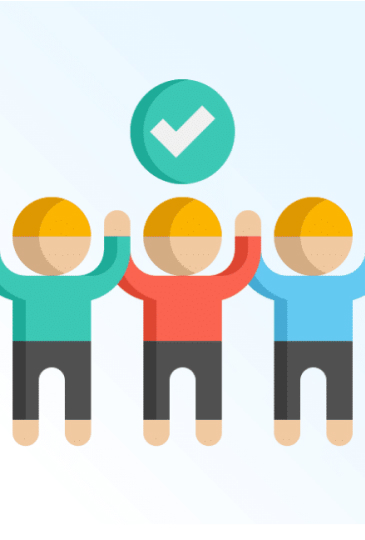 An UX audit can identify areas where users may be disengaging from your product. By understanding the reasons behind this, you can make changes that will encourage users to stay engaged with your product.
Boosting conversion rates:

A UX audit can identify areas where users are dropping off in the conversion funnel. By fixing these issues, you can increase the likelihood that users will complete the desired action, such as making a purchase or signing up for a subscription.
Enhancing information architecture: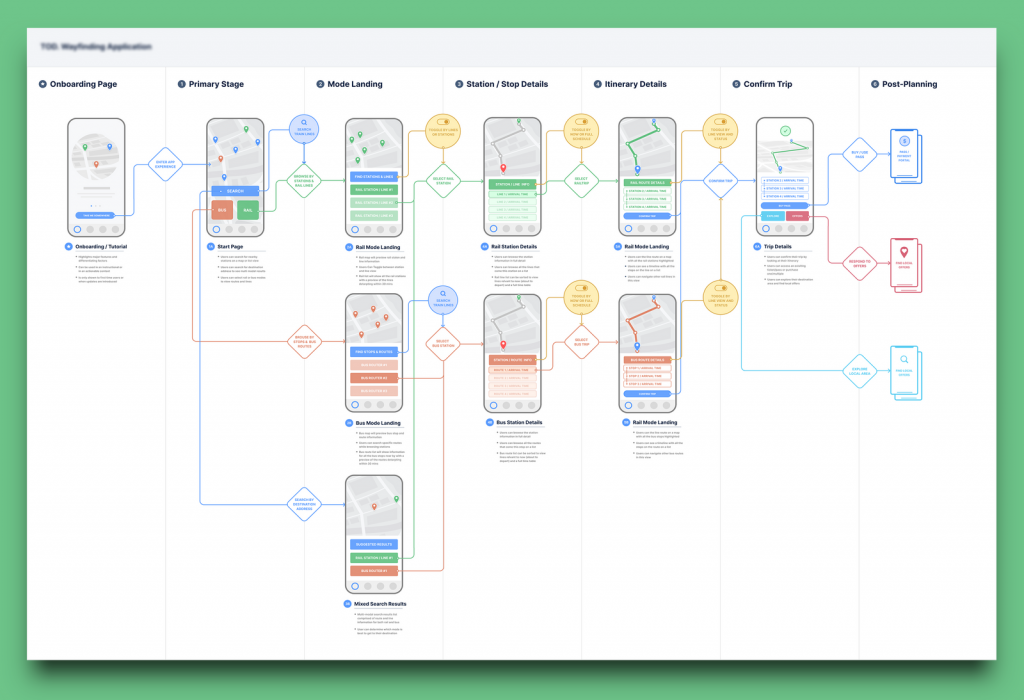 A UX audit can help to identify any issues with the product's information architecture, including categorization and organization of content. By improving the structure of the product's information, users can better understand how to use the product, and as a result, its performance can improve.
Optimizing landing pages:

UX audits can help identify landing pages that are not performing as expected. Typically, users should be able to understand what the product is offering and what they can do next with the product. UX designers can optimize the landing pages to improve user experience and improve product performance.
Streamlining checkout processes:

If the product is a marketplace with a checkout activity, a UX audit can help identify issues with the checkout process. This can include problems with the copy (text) or the layout of the page, instructions, number of steps, making the user input lot of data at check can tire them out, dark UX patterns like revealing the tax and convenience fee at the end of checkout might make the user form a bad impression of your brand. By improving the checkout process, users are more likely to follow through with their purchases, and product performance can improve.
Business benefits of a UX audit
Helps you gather fresh new perspective
When working closely with your product, you know it so well that it's challenging to single out issues, strengths and opportunities. However, a fresh perspective from a UX professional will help optimize product performance and user experience and drive innovation. A great starting point, a UX audit is an inexpensive way of iterating a product especially when business goals are evolving. It helps leverage aligning business goals with the flow, order and the right choice of interaction.
Helps understand your users better
Businesses usually have assumptions about their users and how they use their product. A UX audit helps businesses empathize more with real people using their product and bring users back to centre stage.
Focuses on evidence-based decisions driven by data
A UX Audit ensures your design decisions are drawn from data gathered and gets to the root cause of your product issues. UX Audits factor in your business goals and look into the metrics of sales data, traffic, engagement, competitive analysis, user research and usability heuristics (principles designers follow to optimize user experience).
Helps optimize costs
Not fully understanding what problem you're solving for users can result in high sunk costs in development. A UX audit provides a roadmap and recommendations for your product before it enters the design or redesign phase. This ensures the necessary features are built with the right intention in mind. Not just that, it helps do away with redundant features that turn obsolete over time.
Guides further product innovation and scaling
Businesses cannot thrive or see profit unless they have an idea of where they are headed. A UX audit can help you identify opportunities, increase the value of your product and brand, and enhance the user experience. Conducting a UX audit is beneficial whether you're moving your prototype into development, during development, during a rebrand exercise, or anywhere in the agile process.
Here's what you can expect from our UX audit services
Gather context of business goals and audit goals: By closely collaborating with your business team, our UX specialist will understand your larger business goals in great detail. This will help us uncover valuable insights on both the context of your business goals as well as help us get perspective on where you see your business heading. This is an important step as it sets the tone of what's to come. Since common goals of UX audits are typically associated with revenue and conversions, clearly defined goals are important to determine the success and the outcome of the UX audit.

Understand user flows to create a list of UX issues: Once the broader context is set, our UX specialist will work through every flow and every feature of your digital product thoroughly. During this step, a combination of user persona and user flow analysis is done in order to make an exhaustive list of user experience issues. By understanding your stakeholders' business goals against the insights gleaned from the analysis, we will be able to create an exhaustive list of user experience design issues.

Glean from data to analyze problem areas: We then gather from all the data culled through the analysis and identify specific drop off points of your digital product to get to the root of the issue. For instance, if it's a web app, something as simple as a drop in traffic could signal a larger problem. It is during this step that we identify where the problems lie. Based on widely recognized usability principles and design standards, we determine what qualifies as an issue and what directly contributes to product performance. Issues such as poor screen layout, inappropriate visual hierarchy, instructions and improper labeling are all identified during this step.

Analyze structural and navigational elements to unlock product shortcomings: As a next step, we analyze your product's content, structure, and organization to ensure that the information is clear, concise, and easy to navigate. This step can identify any potential user frustrations with the product, and thus us unpack user dropoff points. We then identify the total number of navigational patterns with the product that a user is expected to remember. During this step, the findability of specific information that is significant to the business goal is taken into account. The idea is to understand how user-friendly the product is that it makes the experience less daunting and more comfortable for quickly taking actions while on the digital product.

Document findings, provide recommendations, and assign order of priority: As we make a comprehensive list of recommendations, we ensure we assign an order of priority to each of them based on urgency and impact on the user experience. First, the drop off points need to be fixed, then the redundant features that may in fact be detrimental to product performance need to be removed, then we move to then make significant navigational changes, and then add feature enhancement. (Adding a new improved feature first isn't going to help if the user cannot find what they are actually looking for ) the UX expert will customize the order of priority to your specific business goals.
So, it's your turn to reassess your product and its performance.
Get your UX audit done with Ionixx' Design Studio. Write to us at info@ionixxtech.com or find us on our social channels.