Reading Time:
4
minutes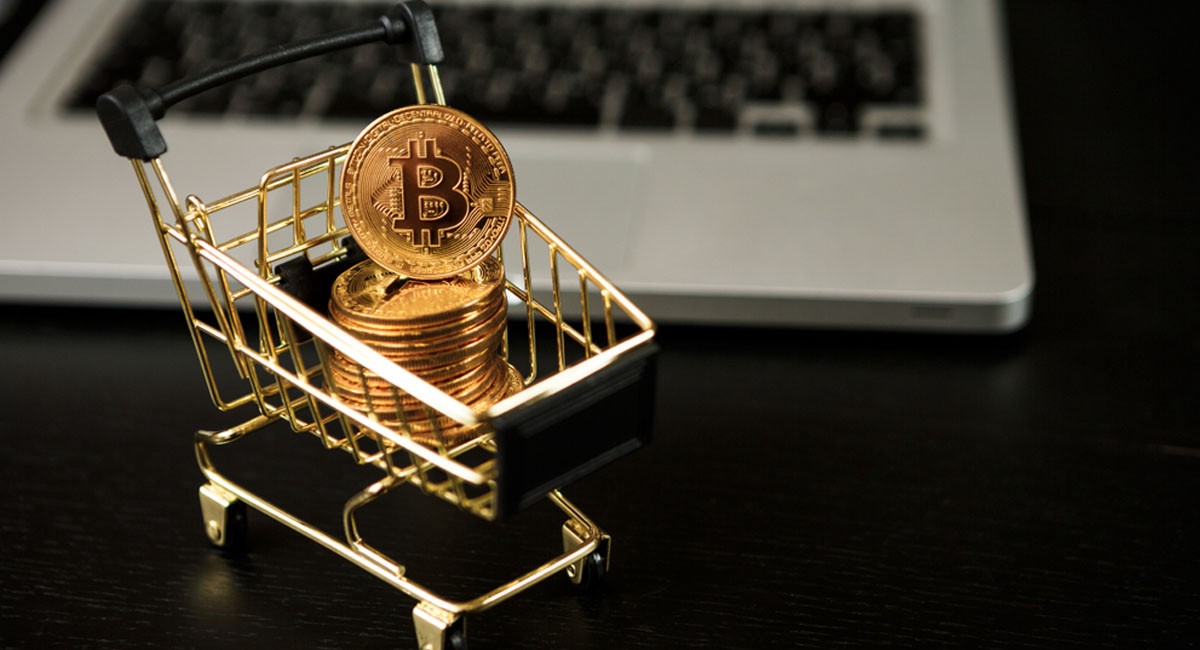 Bitcoin is definitely the largest and most popular cryptocurrency currently in use, it has taken the world by storm and how!
Aside from being a successful hedge against risks and inflation, this cryptocurrency is also slowly gaining momentum as a popular payment tool. A 2020 HSB Cyber Survey states that – a third of the US Small and Medium Enterprises accept cryptocurrency as payment against their goods and services. We have seen more and more companies starting to accept Bitcoin every year.
What's Behind Bitcoin's Rising Popularity as a Valid Payment Method with Consumers?
Bitcoin has more than just one quality that gives it a leg-up over traditional fiat currencies and even regular credit and debit cards that flood the market, which is why both merchants and consumers are generally of the opinion that using cryptos like Bitcoin is a better deal.
Bitcoin's positives as a payment instrument:
Anonymity – Bitcoin holds back consumer identity to a certain level at least. Every user ID that Bitcoin generates for a particular transaction is for one-time use only.
Autonomous – Bitcoin payments do not involve any third party like banks or other financial institutions, and so it leads to the next obvious point of merit.
Bitcoin Payments Involve Zero Banking Fees – Consumers don't need to pay any transaction fees whatsoever for Bitcoin payments.
Low International Transaction Charges – All international purchases through fiat currencies involve high exchange costs. However, due to the absence of financial intermediaries for cryptocurrencies, foreign transaction charges for Bitcoin are negligible. Bitcoin payments also cut down all the time lags that cross-border transactions usually require.
Easy Accessibility – Unlike bank transfers, payment wallets, or credit cards, Bitcoin payments are super fast and hassle-free. Consumers can make a successful transaction with just computers or smartphones/tabs and strong internet connections.
What Businesses Must Have Before They Start Accepting Bitcoin
Bitcoin Wallets – In order to start receiving Bitcoin payments, businesses need a Bitcoin wallet. This has a Bitcoin address that customers use to transfer all their future Bitcoin payments. All a user needs to do is enter the merchant's Bitcoin address, scan its QR code from this address, feed the desired amount, and hit the send button.
Payment Processors – Payment Processors are mostly useful for big businesses handling high volumes of transactions per day. In lieu of a nominal service charge, these processors help companies set up POS and send electronic invoices. Businesses also have the option of converting Bitcoin to fiat currency through payment processors.
Publicity – All businesses, big or small, online or offline, must inform their customers as soon as they finalize their decision of accepting Bitcoin payments.
Book-keeping Records – Before companies start accepting payments in Bitcoin, it's always advisable to get in touch with accountants/accounting firms to help them better maintain their Bitcoin income records.
Here's an exciting list of 100 companies that currently accept Bitcoin as payments.
Food and Beverages Companies That Accept Bitcoin
Major Movie Theaters Who Accept Bitcoin in 2021
9.London Theatre Direct
10.AMC Theaters
11.Major Cineplex
Aviation Companies Accepting Payments in Bitcoin
12.Norwegian Air
13.CheapAir
14.Virgin Galactic
15.Lot Polish Airlines
16.Peach Aviation
17.Jettly
18.JetFinder
Welfare Foundations That Acknowledge Bitcoin Payments
19.United Way Worldwide
20.Red Cross
21.Save the Children
22.Pathways to Education
23.Heifer International
Travel Agencies and Holiday Packages That Accept Bitcoin
24.Expedia
25.WebJet Exclusives
26.Destinia
27.CryptoJaunt
28.Corporate Traveller
29.More Stamps Global
30.BTCTrip
31.The Yacht Break
Group of Hotels
32.Kessler Collection
33.Sandman Hotel Group
34.One Shot Hotels
Retail Chains Who Accept Bitcoin Payment
35.Whole Foods Market Inc.
36.Nordstrom
37.Rakuten
38.Overstock
39.Lush Digital
40.Tortuga Backpacks
41.Shopify
42.Bed Bath & Beyond
Jewelers and Dealers in Precious Metals Accepting Bitcoin
43.Reeds Jewelers
44.Euro Pacific Precious Metals
45.Amagi Metals
Luxury Car Brands
46.Post Oak Motor Cars
47.BMW
Restaurants and Online Food Delivery Chains
48.Eat Me Bangkok
49.Lieferando
50.Foodler
Publishers and Newspapers
51.Synergetic Press
52.Chicago Sun-Times
Furnishing and Interior Designers Accepting Cryptocurrency
53.Juliettes Interiors
54.Möbler Design
55.The Home Depot
Law Firms
56.Steptoe & Johnson
57.Frost Brown Todd LLC
58.McLaughlin & Stern LLP
Mobile, Cable Networks, Wireless, Electronics and Software Services
59.Microsoft Corporation
60.Dell
61.AT&T
62.Intuit
63.Bloomberg
64.Dish Network
65.NewEgg
66.Mobisun
67.Mega
68.Tarriss
69.T-Mobile Poland
70.Eye Boot
Web Hosting Portals and Servers
71.Hostinger
72.Bitcoin Web Hosting
73.HosterBox
74.Namecheap
75.Lumfiles
Crypto-specific Services
76.Coincards Canada
77.CryptoAsylum
78.HaasBot
79.SpectroCoin
80.Opendime
Online Databases
81.aBitSky
82.Oilfield Intel LLC
83.The Pirate Bay
84.Kaiko
Renowned Sports Teams
85.Miami Dolphins
86.Dallas Mavericks
87.Benfica
Digital Payment Solutions
88.PayPal
89.Venmo
90.Purse.io
91.Braintree
Virtual Private Network Solutions
92.ExpressVPN
93.IronSocket
94.Invizbox
Other popular Online Platforms
95.Wikipedia
96.Grooveshark
97.Zynga.com
98.WordPress
99.Sino-Global
100.NCR Silver
Going Forward
With the growing list of companies that accept Bitcoin payments, the pressure for others still on the fence about Bitcoin is on as it becomes increasingly clear that they may need to break their shackles of doubt if they wish to see themselves at the helm of success. Both tremendous growth opportunities as well as a universal acceptance of Bitcoin as a mainstream payment method are certainly underway in the years to come.