Reading Time:
3
minutes
5 Cloud Tech Trends You Need to Be Aware Of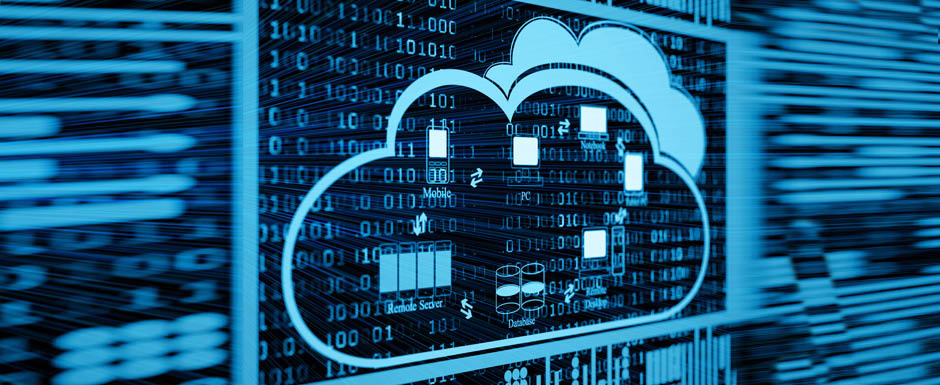 Technology has changed the way we run our businesses and live our lives. And advances in technology will continue to have a huge impact on the way most businesses operate in 2017.
Cloud tech, in particular, is changing the landscape for business owners everywhere. If you're hoping to stay competitive this year, keeping up with cloud technology is a must. Read on for the trends you need to be aware of this year.
Cloud Tech Trends Business Owners Should Know
In 2016, we saw the software development and technology sector experiencing both expansion and consolidation. This happened at every level and in businesses both large and small.
2017 is shaping up to be no different so far. 
Here are the cloud tech trends you need to know about:
1. Multi-Cloud Convergence
Organizations are increasingly relying on cloud infrastructure- both public and private.
Many are already using multiple clouds. But there is still a need to connect traditional divided and diverse ecosystems. And customers have high expectations around seamless integration, user experience, and performance.
This year, expect to see multiple clouds across most businesses. Personal clouds, infrastructure, applications, and data will fundamentally change the way both businesses and employees operate.
2. Hyper-convergence
Hyper-convergence provides bundle computing, storage, networking, and virtualization resources in a single, software-driven architecture and they are managed systematically using one set of tools and Nodes.
Hyper-converged cloud infrastructures help in implementing and integrating the works of the companies thereby saving cost and time. Most of the companies are stepping to adopt Hyper-convergence realizing that this is the most efficient way to get their private and hybrid clouds running.
3. Cloud security
The cloud security is upgrading rapidly and they never been more secure than it is today. Cloud computing is becoming increasingly popular among enterprises looking to take advantage of the quick deployment, unprecedented scalability, and cost savings.
Private cloud infrastructure, including Network Function Virutalization(NFV) and Software-Defined Networking (SDN), are rapidly transforming data centers worldwide. At the same time, organizations are rapidly embracing public clouds, both migrating workloads to infrastructure-as-a-service (IaaS) clouds like AWS and Azure, and adopting software-as-a-service (SaaS) applications. This results in a hybrid cloud and increasingly multi-cloud environment that is truly borderless for your enterprise users, data, and applications.
Companies have quickly learned how to best protect their applications, data, and resources in the cloud by combining security functionality provided by their cloud service providers with tools they choose to implement on their own.
Imposing strong security, tends to  maintain a productive, compelling user experience that does not suffer from limitations imposed by increased security measures.
4. Container Technology
Containers help with the rapid deployment of cloud tech. In the next year, you can expect to see an increase in container technology. This will lead to lower infrastructural costs and improved IT operations.
Many companies use containers to increase portability between cloud services from Google Cloud, Microsoft Azure, and AWS.
We may even see it become the standard practice to use containers, which would lead to more agile development. 
 5. Cloud Monitoring as a Service
Cloud monitoring as a service is when an organization manages other companies' resource and infrastructure monitoring. 
This means that the availability and performance of IT resources on the cloud are continually monitored. It also means that IT infrastructure is delivering optimal performance. And any issues are quickly identified and fixed.
Need help with your development this year? Want to move away from legacy systems that are letting you down or develop a customer-focused app? Get in touch today to learn how we can help.